Welcome to website of RKZ Cereal Factory!
We are glad to see you and are open for cooperation.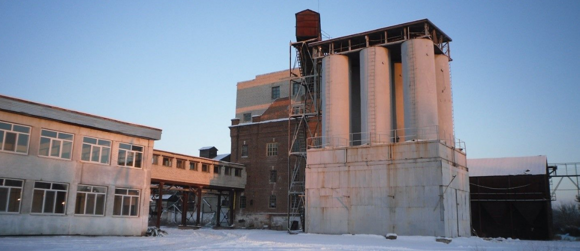 Repyevsky Cereal Plant has been working since 1898 and produces high quality cereals.
The plant is located in Russia, at the address: Ulyanovsk region, Novospasskiy district, pos. Krupozavod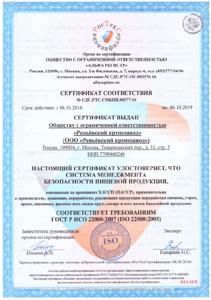 All serially produced products of LLC Repyevsky Cereal Plant underwent a procedure to confirm the compliance of product safety with the Technical Regulations of the Customs Union No. 21/2011 and 022/2011 "Food products in terms of labeling" in a specialized organization for the certification of products with the registration of mandatory documents - declarations of conformity.
In addition, all products of the plant passed the procedure of voluntary certification for compliance of products with the quality requirement of GOST or TU, received voluntary certificates of conformity confirming the stable quality of the products.
In the future, the quality of products is controlled by the certification body when carrying out routine inspections according to approved schedules.
Our products do not contain genetically modified components (GMOs), which is confirmed by the accredited ILLC FBU "Center for Hygiene and Epidemiology"
To avoid marriage, the company has its own production laboratory certified (Certificate of Assessment of the Measurement Condition in the Laboratory No. 03/15), which carries out an annual quality control of the processed raw materials and finished products.

In warehouses for storage of raw materials and finished products, we regularly monitor temperature, humidity and other important indicators.
The plant's productivity is up to 5440 tons per month.

Towards the release of the Disney movie "The Last Bogatyr" we developed a special product line. It includes only premium and superpremium quality cereals.
A fundamentally new product in the food market is cereals, oriented to the children's audience, produced together with Disney.
Also, a preliminary audit was conducted by Disney.
All prices аnd conditions are determined individually.
If you have any questions - write us rkzavod@yandex.ru.